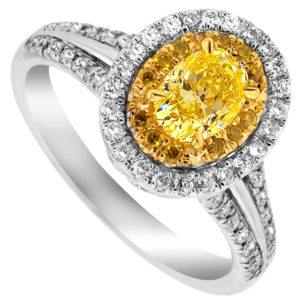 Citrine stones have a hardness of 7/10 on Mohs' scale and they are softer than other gemstones like sapphire and ruby. Due to this reason, the stones may get easily chipped due to accidental hits. In addition, these stones may lose shine if they are not cleaned regularly. Apparently, proper cleaning and caring of these gemstones is very important, so that they do not lose their shine or get damaged.
A citrine ring with diamonds can be cleaned using a solution of soap and water. For this, add some mild detergent or soap to warm water to prepare a homemade cleaning solution. Now, soak your citrine ring with diamonds in it for 20 minutes. Then, take it out and clean the stone using a soft cloth; you can rub the rest of the ring using a brush. When done, rinse the ring with water and pat it dry using a clean and soft cloth.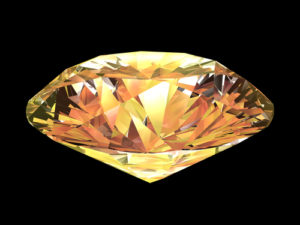 While storing your citrine diamond ring, make sure to keep it separate from other jewelry as they may easily scratch the stone. In addition, you should avoid wearing these stones while doing the dishes, washing clothes, swimming, and doing any outdoor activities that may accidentally damage the stone. Furthermore, do not expose citrine rings to prolonged sunlight or heat, and any extreme temperature changes.