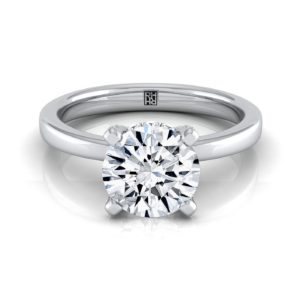 The overall look will mimic a huge solitaire ring with thick band paved with three layers of melee diamonds.
You can also buy a diamond ring enhancer that is designed in such a way to wrap your solitaire diamond ring protectively. Therefore, this type of diamond ring enhancers is commonly known as diamond ring wraps.
Since the primary aim of diamond solitaire ring enhancers is to beautify and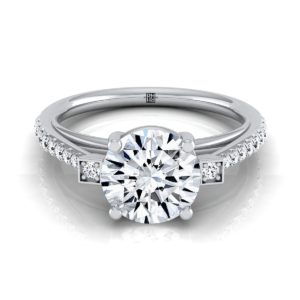 secure a solitaire diamond ring, you may not be able to wear it separately. In most cases, an enhancer will be entirely paved with tiny diamonds in order to serve the purpose. However, some bands also exhibit distinct stone setting patterns and engravings as well.
Nowadays, people usually style a wedding ring band as solitaire diamonds ring enhancer so that they can easily pair their engagement ring and wedding ring. Other than this, some people also give diamond solitaire ring enhancers as an anniversary gift to their partners.