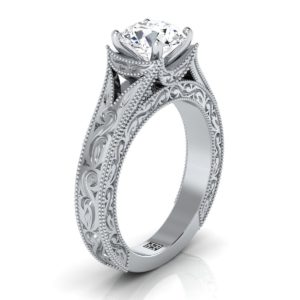 Some engagement rings also have bold accent stones, evocative of the Art Deco style jewelry.
That is not the case with solitaire rings for they are subtle. Although, there are ways to add a pop of color to your solitaire engagement ring. One option for that is to go for a colored diamond or gemstone as the showpiece of the ring.
Solitaire rings often feature round brilliant cut diamonds, which is why they are the most popular choice. Round brilliants were designed to have brilliance and facets. The cut can give a mesmerizing charm to the entire ring setting.
The claw setting is the ideal one since that secures the center stone and allows light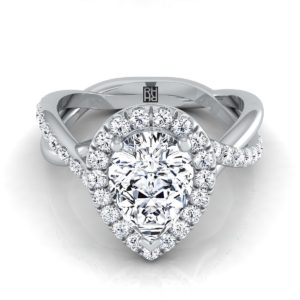 to reflect through it, making a solitaire ring more gorgeous. Halo setting also creates the impression of a bigger diamond without having to compromise on the shine of the gemstone. The style of the metal band depends on your personality and taste in fine jewelry.