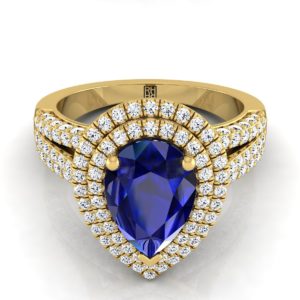 Rose gold diamond rings have made a slow yet steady comeback over the last few years. Several customers particularly millennials has finally shown interest in buying these types of diamond rings. The slight bronze and pink hues of rose gold make them ideal for pairing with different types of gemstones.
Chocolate quartz, which is also known as, smoky quartz, is one of the ideal contenders for pairing rose gold metals. The warm gray and brown colors of this natural works exceptionally well with the soft rose hue of rose gold metals.
Pink sapphire gained popularity among diamond buyers at a sudden pace. The femininity of this gemstone has urged several women to pair rose gold with pink sapphire. Pink sapphires with pale colors and the ones with purple undertones work well with rose gold and make the fingers of the wearer look a lot more elegant.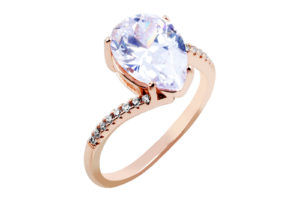 Morganite is another pink gemstone that can be paired with rose gold. This gemstone is usually selected by women who fully embrace their femininity. The price of morganite gemstone is also quite low. However, if you are looking for a durable and lasting diamond ring, then it is best to choose a rose gold halo diamond ring.