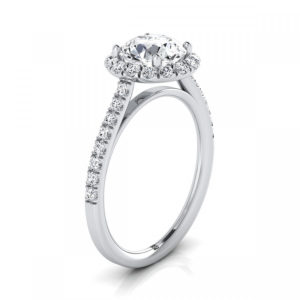 You must be very careful while choosing a setting. Below are four diamond ring settings that you may consider.
This type of settings is used when you need to flaunt nothing but sheer elegance and classiness. Here, a decent-sized diamond is secured at the center of a simple metal band using the traditional four-claw setting.
This is the most popular diamond ring setting so far. Here, a center diamond is encircled with a halo of diamond accents or other gemstones. This overall setting will create an appeal of a huge solitaire ring when viewed from a distance.
When it comes to a pave diamond ring setting, the diamonds are paved on the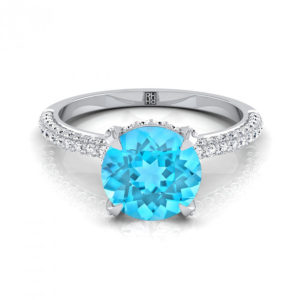 metal band. Here, there will be tiny grooves on the band in order to secure the diamonds. Additionally, there will be mini prongs all over the band to give extra security to the stones.
This is a modern, yet classy diamond ring setting. Here, a gemstone is held at the center of the ring by means of the tensile force exerted by the diamond ring band from each side. This will be an ideal option for a bride who loves to display her center diamond to the fullest.