Experienced jewelers and diamond ring collectors will tell you that diamond eternity rings were initially designed to symbolize the devotion and love between a couple. However, many people believe that these rings can also depict a different kind of love, the bond between a child and her mother. That is why these rings are sometimes given to mothers after giving birth to a child.
A diamond eternity ring, which is set with gemstones or diamonds all around the band, is usually known as a full eternity diamond ring. However, if the diamonds are set only halfway through the band, then the ring is considered a half diamond eternity ring. If you are on a tight budget, then it is best to go for the latter instead of a full eternity diamond ring. The difference in price is pretty significant, as going for the half can help you save somewhere in the range of a few hundred dollars.
Most of the full eternity diamond rings that are available in the market are set in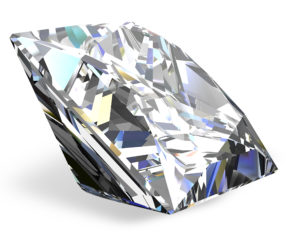 cut down, pave, channel, or claw settings. The most popular diamond ring setting used in full and half eternity rings is the claw setting. The best thing about the claw diamond setting is that it is capable of holding different diamond ring sizes and shapes.