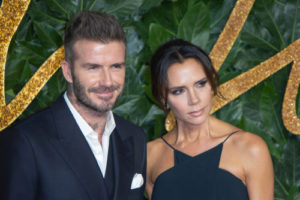 As they represent the lasting declaration of love that a couple makes public, several women often prefer to upgrade their diamond ladies rings. Below are three celebrities who opted for the same.
The trinity diamond engagement ring that Keith Urban gave to Nicole Kidman after getting engaged is considered as one of the best celeb diamond rings ever. However, Nicole recently upgraded her ring and now she wears an expensive emerald cut ring that perfectly suits her delicate fingers.
Victoria Beckham, the wife of the English football legend, David Beckham, is a famous celebrity who has upgraded her engagement ring on multiple occasions. In fact, Victoria has racked up more than 10 different engagement rings over the years. However, the original marquise cut ring worn by her is arguably her best engagement ring.
The Never Back Down star, Amber Heard is another famous celeb who upgraded her engagement ring. The ring that Johnny Depp gave to the actress was severely damaged in an accident, which urged her to replace the ring with a new round cut one.