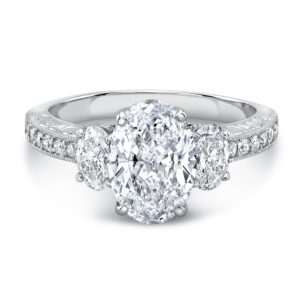 These expensive diamond engagement rings are sure to pop and stand out from the rest of the crowd.
An engagement diamond ring symbolizes the everlasting love and unity in your relationship with your partner. Hence, you must not compromise on its quality or sparkle because of your budget limitation, as these rings are considered for a lifetime. To add to this, there are many eye-popping designs for expensive diamond engagement rings that are sure to attract the attention of each and every spectator.
One of the most amazing and expensive diamond engagement rings features a huge cushion cut pink diamond at the center of a platinum ring. The main gemstone is then highlighted by surrounding it with two layers of melee diamonds. Additionally, the diamond ring band is also embellished with layers of pave diamonds.
Another simple, but expensive engagement diamond rings design flaunts a huge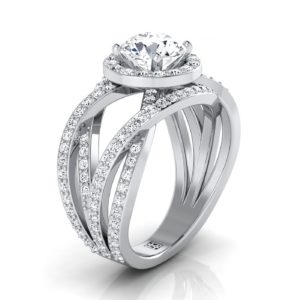 round brilliant cut diamond of 9ct at the focal point of a platinum ring. It is secured well in place by means of a traditional four-prong setting. The diamond ring band is kept simple in order to emphasize the center stone better.