It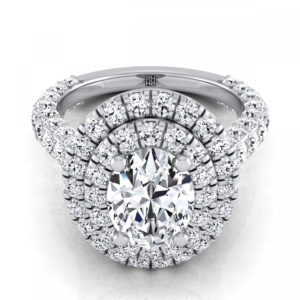 is better to consult a reputed diamond jewelry designer in order to customize your diamond rings. Some of the exclusive diamond ring designs that you may consider are given below.
Modern Knot Floral Ring
Owning this type of ring will be a dream come true moment for all the brides out there. In this design, a medium-sized diamond will be surrounded by a knot design in such a way that it mimics the petal of a rose flower. Additionally, the entire knot design and diamond ring band will be micro-paved with tiny diamond accents in order to take the overall bling quotient of the ring to another level.
In this design, a huge solitaire will be encircled with a layer of tiny diamonds.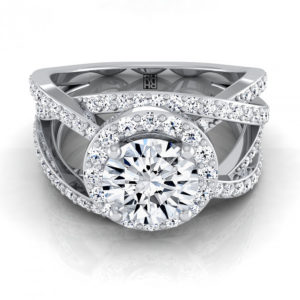 The main attraction of such designs is its multi-band designs. Here, there are four bands, two of them made using white gold, and two using rose gold. Additionally, all these bands will be paved with diamond accents; you may choose either colorless diamonds for that or go for multi-colored stones as per your liking.