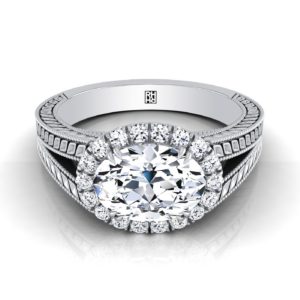 If you are planning to engrave your wedding rings, then it is best to add a romantic personal message such as "Worth the Wait", "Happily Ever After", "Till Death", "To Have and To Hold", "Together Forever", or "My True Love". The romantic engraving on the wedding ring will convey your commitment to one another and it will serve as a reminder of the wedding vows that you both have shared.
If you are getting married to your loved one after years of struggle, then the wedding ceremony will certainly be a bit emotional for you. In such scenarios, it is best to add a sentimental engraving like "Two Friends Become One", "Past, Present, and Future", "Remember, Always Together", "Till Death Do Us Part", or "Yours Forever".
Couples who are fun loving and the ones who don't take life too seriously usually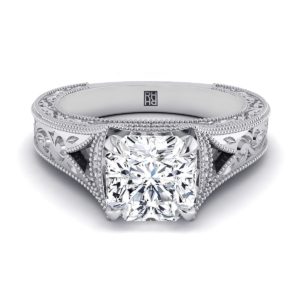 add humorous inscriptions to diamond cut engagement rings such as "Put It Back On", "Gotcha", "Nonrefundable", or "Taken". If you wanted to go a bit unique, you could also inscribe cute nicknames of your loved one in the ring.