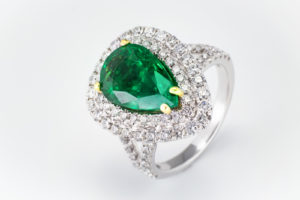 Hence, you must be really watchful when it comes to the latest diamond ring trends and designs so that you can kill your engagement day looks with your diamond engagement ring. Below are some of the diamond ring designs ideas for all the modern brides who are about to get engaged in 2019.
Mesh Band Diamond Ring
People give equal importance to every part of a diamond ring these days rather than concentrating on the center diamond alone. One of the main elements that can make your sparkler captivating is your diamond ring band. So in this modern design, the band of your diamond ring will be highlighted using a mesh pattern with some tiny diamond embellishments.
Knuckle Diamond Ring
Unlike flaunting the diamond engagement rings on the end of the finger,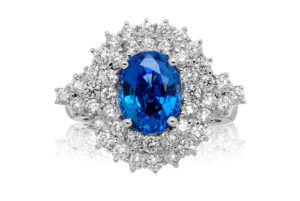 millennial brides prefer to choose knuckle diamond rings that can be worn on the second knuckle of their fingers. In most cases, they will go for stackable diamond rings in order to create a striking appeal. Spiral knuckle rings and chunky diamond rings are also some decent options that you may consider.