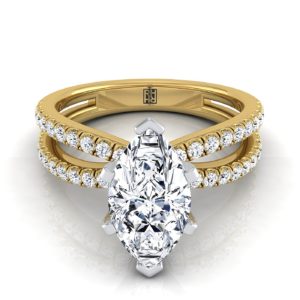 This unique cut will make the diamond look bigger than its actual carat weight. If you choose a brilliant diamond ring settings for marquise cut diamond, you will surely get the best bling for your bucks.
One of the best options that you may consider is a halo setting. Here, a marquise diamond will be beautified by encircling it with a layer of diamond accents. Note that choosing colored accents will be a great idea to define the stylish outline of a marquise cut diamond.
A half bezel setting will be a decent option when it comes to ring settings for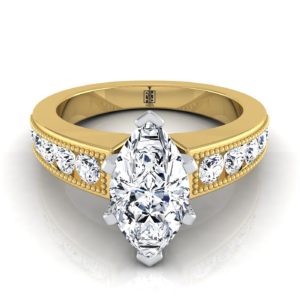 marquise cut diamond. Here, both the edges of the main gemstone will be secured by using metal setting up to the half. However, the pointed edges of the marquise diamond are prone to external damages. Hence, you must always choose a setting that ensures the security of these tips. A V-prong setting will also be a great option in order to achieve this objective.