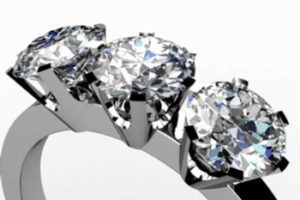 After all, it is a known fact that no other designs can offer the captivating elegance and classiness offered by the old fashion diamond rings. Two of those classic diamond ring designs are given below.
Traditional Solitaire Diamond Ring
This is the classic diamond ring design that is perfect to achieve a traditional as well as a modern appeal. In this design, a beautiful solitaire of decent size is given at the center of a platinum band by means of a 4 prong setting. Additionally, the thin and simple shank here is ideal to highlight the main gemstone to the fullest.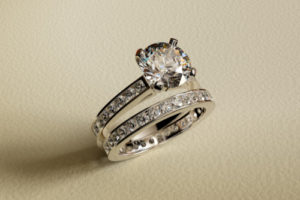 Victorian diamond rings are one of the most beautiful antique diamond ring designs. One of those amazing designs features a huge rose cut diamond at the center of a platinum ring. Here, the main gemstone is secured by means of a bezel setting. In addition, a halo of melee diamonds is given around the center diamond in order to enhance its overall factor.