Unsurprisingly, there are some outstanding diamond engagement ring designs available in stores for both men and women.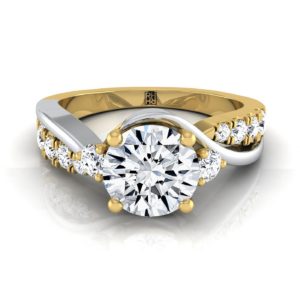 Even though floral diamond rings are common, the ones with marquise diamonds are somewhat rare. In this design, a small bezel-set round diamond is flaunted at the center of a 22k yellow gold ring. In order to raise the overall elegance and the bling factor, three layers of bezel-set marquise diamonds are placed around the main gemstone, and this mimics a floral structure. Note that the marquise layers here are arranged in a partially overlapped pattern, so as to offer a bushy flower appeal.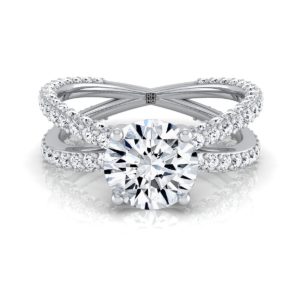 A butterfly diamond ring is another trendy design for a diamond encrusted engagement ring, which flaunts open band design. Here, the band features a design that looks like a beautiful butterfly, set with blue gemstones. Additionally, it is outlined with melee diamonds in order to emphasize the butterfly design. On the other end of the band, a prong-set pear cut diamond is topped with a small round brilliant cut diamond.