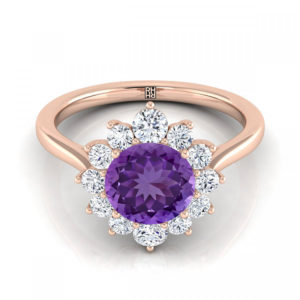 You should consider the overall appearance and cost of the piece before selecting one.
Choosing the Color
The color of gems that make up the flower design and leaves are varied. The popular choices comprise the following.
Pink: If you are looking for flower diamond rings engagement, then go for pink to create a feel of romance. Besides, you can also choose pink sapphires, sapphires, tourmaline, and topaz. All of these gemstones offer various dark and light shades of the pink color for flowers.
Red: Rubies, topaz, coral, and garnets feature striking hues of red will be best options here.
Yellow: Yellow diamonds, citrine, amber, topaz, and sapphire are popular choices for yellow shades.
Green: Malachite, peridot, jade, or emerald gemstones are ideal for rich green leaves.
White: A white colored flower-like center stone is popular if you are selecting colored petals; pearls, diamonds, and moonstone all beautiful choices with a hint of traditionalism.
The priciest gemstone option is diamond, especially a Fancy Pink colored one.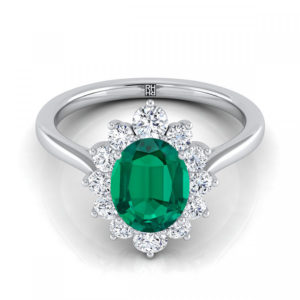 Selecting synthetic diamonds or even colored gemstones is affordable, especially since the jewelry piece will likely have several gems.