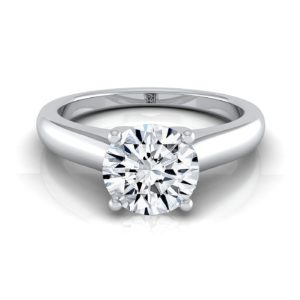 That said, nothing beats the beauty of a classic diamond solitaire engagement ring. For instance, consider a round brilliant cut diamond of decent size, held at the center of a 22k yellow gold band by means of prongs. Additionally, the band is kept simple and thin in order to highlight the main gemstone.
Apart from this, there are many other eye-popping designs you can consider for a classic diamond solitaire engagement ring. Take for example a design in which an emerald cut diamond is flaunted at the center of an 18k antique gold ring. Here, the main gemstone is secured by means of a bezel setting, and a relatively thick band is also used. Such traditional diamond rings are ideal for couples who prefer classic elegance balanced with modern flair. You can consider a cathedral setting as an alternative.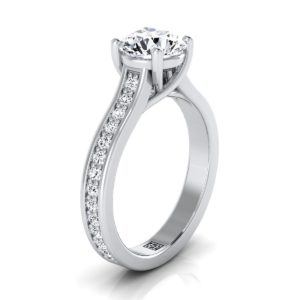 If you prefer a classic diamond solitaire engagement ring with better sparkle, you can also pave accent stones on the diamond ring band. Else, go for a halo or three stone diamond ring setting.