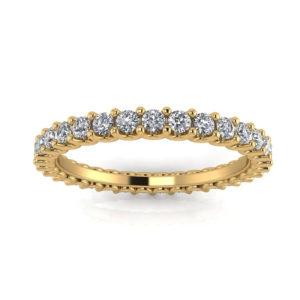 A diamond pave eternity ring is often gifted to a new mother to celebrate childbirth.
Customers who are planning to buy eternity diamond rings for their loved one should note that there are two types of eternity rings available in the market: full eternity rings and half eternity rings. If your loved one is a person who loves fancy diamond ring designs and styles, then you should get her a full eternity diamond ring. This is because full eternity diamond rings put more emphasis on the diamonds in the ring, which in turn brings special attention to the fingers of the wearer.
If your fiancée wishes to own a diamond ring that she can show off to her friends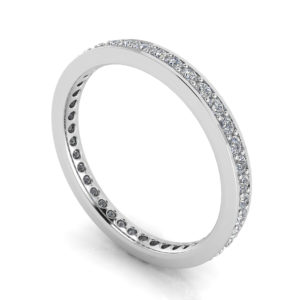 and family members, then she will definitely love full eternity diamond rings. However, the major downfall of full eternity diamond rings is that they can be a bit costly, which means that these types of diamond rings might not be an ideal choice for budget shoppers.