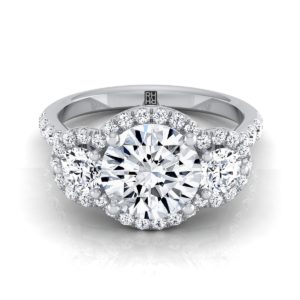 There is a wide variety of antique diamond rings and you may choose one that suits your personality and lifestyle.
Antique rings are classified based on the time period such as the Edwardian era, the Victorian era, the Georgian era, and the Art Deco period. Out of this, the diamond engagement rings that were featured during the Art Deco era are one of the most preferable ones. This is because of their feminine designs and romantic patterns such as ribbons, heart designs, bow shapes, etc.
Currently, antique three stone diamond ring designs are ruling the field of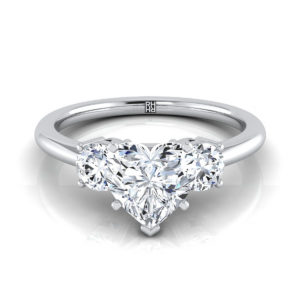 engagement rings. In fact, this was a star design throughout all the eras. Here, the main gemstone will be flanked with an accent stone on each side in order to highlight it. You can also make your center stone look bigger by using gemstones of similar size and shape. Ideally, a prong setting or a bezel setting is used to secure the gemstones here.
Just like antique three stone diamond ring setting, a halo diamond ring setting is also one of the popular choices. In fact, most royalties flaunt a halo setting when it comes to their diamond engagement rings.