Additionally, feminine designs are more in vogue and popular, and hence, it is quite natural to be confused. However, it is seen that men's diamond rings are also gaining as much popularity as those of women these days. Currently, platinum diamond rings for men are trending in this field. Some of those popular designs in that regard are given below.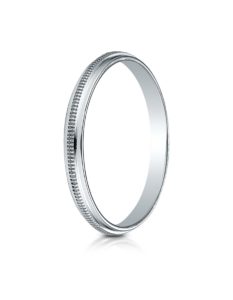 This is one of the common diamond ring designs for men. Here, a thick platinum band is enhanced by giving a glossy finish. In order to add to the sparkle of the ring, a small diamond is encrusted at the center using gypsy setting.
Baguette Platinum Band
Baguette accented band is a stylish option for platinum diamond rings for men. In this design, a beautiful platinum band is embellished by channeling baguette accents all over it. You can also elevate the design by choosing a two-tone band. Consider 18k yellow gold, for instance.
Platinum Black Diamond Ring
This is an ultimate option for men's diamond rings. In this design, a layer of tiny black diamonds is inlaid on a platinum band by means of a bar setting. Additionally, the band is also enhanced by giving a brushed finish, which in turn, highlights the gemstones.