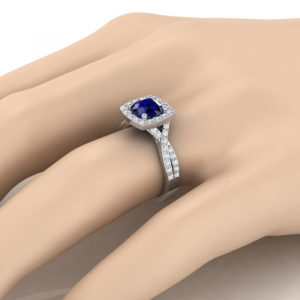 Most couples tend to choose twisted pair diamond rings in order to spruce up their engagement day.
There are numerous designs available for a diamond ring with a twisted band as well. The most popular twisted diamond ring features a 22k yellow gold ring with two delicate bands entwined with each other. Each band is highlighted by paving it with complementing colored diamonds. In addition, a beautiful round brilliant diamond of medium carat weight is displayed at the center of the ring.
If you are looking for a diamond engagement ring with a low-profile setting, a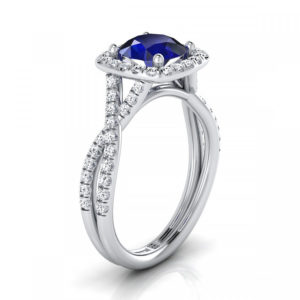 simple platinum band with a small center diamond will be perfect. Here, the band is beautified by giving a twisted-rope like structure. In the case of men, the 3D appeal of the design is highlighted by giving a matte finish, whereas, for women, it is embellished with tiny diamond accents. This type of thin diamond ring with a twisted band is a decent option for women with small hands.