There would be hardly any woman who does not prefer a classic elegance in her diamond ring. Some of the best designs for diamond rings that are sure to stand out are given below.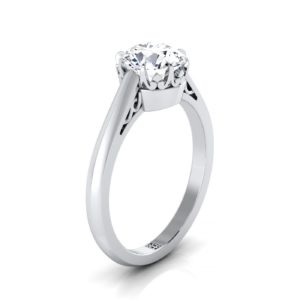 When it is about classy diamond rings, nothing can beat a solitaire diamond engagement ring. In this design, a solitaire of respectable size is flaunted at the center of a 22k yellow gold ring by means of a four-prong setting. The band of the ring is also kept simple in order to accentuate the center diamond.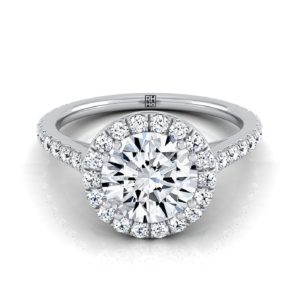 A halo setting is ideal if you prefer a diamond engagement ring with great sparkle and size but inside an affordable budget. In one such design, a princess cut diamond of medium size is surrounded by a halo of melee diamonds. Additionally, the diamond ring band is also entirely paved with accent stones to raise the bling factor.
Choosing a three stone diamond engagement ring is another good option for those who love classy diamond rings. In such designs, a center diamond will be flanked with an accent diamond of similar or smaller size on each side. This will create the illusion of a huge, single diamond at the focal point of the ring.