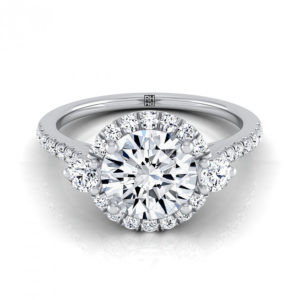 In a shoulder diamond ring, the center stone is flanked with smaller diamonds on each side. The shoulder design extends the diamond accents around the band that creates an illusion of shoulders on either side of the main gemstone.
In simple words, the shoulder of a diamond ring is the portion in between the band or shank of the ring and the mountings that hold the center stone. Just like most other parts of your diamond ring, you can design the shoulders of your diamond as well with much diversity.
Note that there are different types of shoulder designs available for diamond rings and you may choose the one that suits your style and personality. One of the most popular options, in this case, is parallel shoulders. In this design, the shoulders of the ring will have a constant thickness as that of its band. Usually, comfort fit diamond rings often feature parallel shoulders.
Apart from this, some of the stylish shoulder options for your diamond rings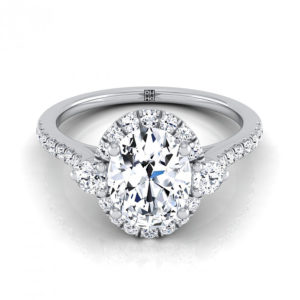 include tapering shoulders, channel-set shoulders, twisted shoulders, split shoulders, open shoulders, solid shoulders, flared shoulders, overlapping shoulders, etc.