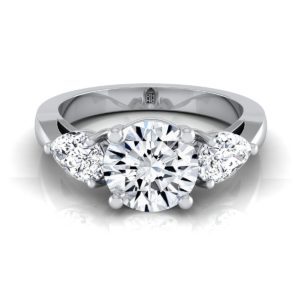 This diamond shape looks good either as a solitaire or with a halo setting. Yet if you are planning to buy pear-shaped diamonds engagement rings, you must note many important aspects before buying one.
The primarily important aspect to consider is the quality and value of the diamond. The Gemological Institute of America (GIA) has set standards for the 4 C's of diamonds, and the cost, as well as the quality of the stone, highly depends on these factors. Hence, make sure to check all the 4 C's before buying, and do not forget to get a diamond clarity grade certificate from the jeweler as well.
As the pear cut diamond has a pointed end, it will be very vulnerable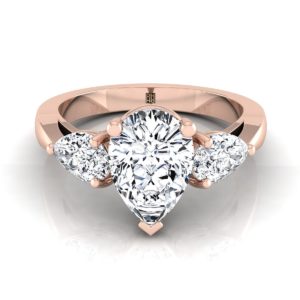 to damages and chipping. Therefore, you need to choose a setting that will be good enough to protect the stone from damages. A good choice of pear-shaped diamonds engagement rings settings is the bezel setting. This setting encircles the entire edge of the stone and protects it from falling off and any damages or accidental hits.