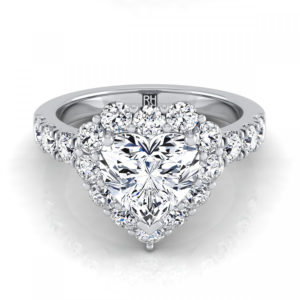 The heart-shaped stone at the center of her ring is a real stunner, especially since it pairs so well with the platinum band. You might find cheap heart-shaped diamond engagement rings which emulate the look on this one, but it would take a great deal of searching.
This particular diamond weighs somewhere around 8 carats, the solitaire gem is set on a silver band made of either platinum or white gold. Many other celebrities own engagement rings studded with heart-shaped stones, such as Gwen Stefani, Rochelle Wiseman, Andrea Hissom, Katie Price, Cheryl Tweedy, and of course, Nicki Minaj.
The heart shape is a popular one for solitaire diamonds. While getting a stone of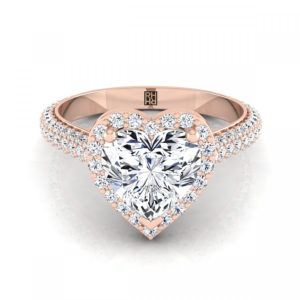 this shape, you need to be paying attention to the symmetry. Size is important too – something smaller than half a carat would not look nearly as good when cut in this shape, especially when it is set among prongs on a beautiful band.