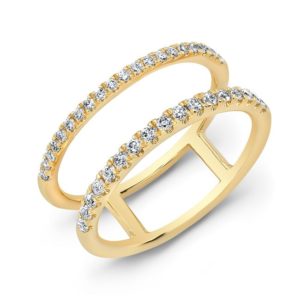 Rows of diamonds sitting next to each other make the ring sparkle and glitter brilliantly.
The overall arrangement of pave diamond engagement rings are nothing less than beautiful, making it a very popular choice for engagement rings these days. Many famous celebrities such as Blake Lively, Nicole Williams, and Emily Van Camp have been spotted wearing pave set diamond rings, and as there are many celebrity trend followers, the demand for pave diamond engagement rings has grown even more popular.
Pave set diamond rings are an ideal choice for you if you want a ring that is a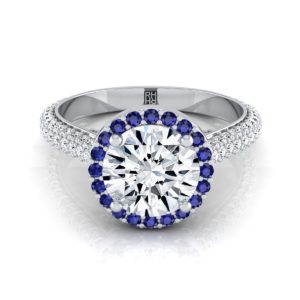 little less traditional. These rings look remarkably beautiful in wider styles where center diamond is not the focus. The pave style will be your favorite if you need to see the sparkle of your ring from every angle; furthermore, this will look great for people having larger hands.