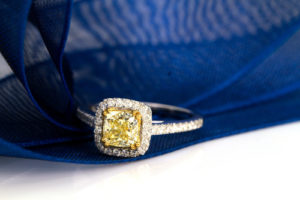 In the case that you are planning to buy radiant cut yellow diamond rings, you need to know about the different styles they come in. Below are five good ideas to consider for your radiant diamond ring.
Baguette Side Stones
Pair your central radiant diamond with alternate baguette and round diamond stones for an overall shimmer and elegance. For a distinctive look, consider a delicate and highly polished band.
Micro Paved Accents
In this type of radiant cut yellow diamond rings, the radiant diamond is the centerpiece set on a claw prong setting. The band has micro paved round diamond accents and a diamond adorned gallery.
Entwined Band
The band style can vary just as much as the stone style and can create a much different look for a radiant diamond ring. Here, the band's ribbons delicately entwine around the center radiant diamond to give a graceful look.
Halo and Split Shank
This design features a radiant diamond as the centerpiece surrounded by a halo of colorless diamond. The band is a split shank type and is adorned by paved diamond accents.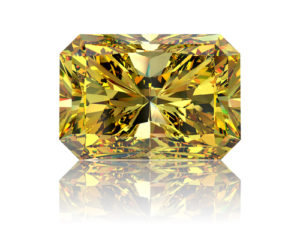 Twisted Vine
Yet another style for  cut yellow diamond rings is the nature-inspired twisted design. Here, twisted strands of diamonds entwine with the band metal to give a beautiful look.