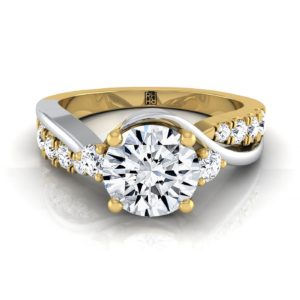 Honey vintage diamond rings are a classic example of vintage style diamond engagement ring styles. Most of these rings are usually set in a four or six prong cathedral setting with the center stone of buyer's choice. These rings also contain small side stones, which are set in a masterfully engraved shank.
Queen vintage diamond rings are another popular option available to women who are looking for rings with traditional designs. The intricate prong heads of these rings are placed on a diamond accented band with a round cut diamond. Diamond ring manufacturers often set naturally recycled side stones on the ring to improve its shine and appeal.
Two-tone engagement rings continue to be popular among couples. The center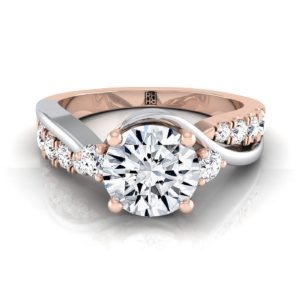 stone of two-tone engagement rings is usually set in a halo of diamonds. The unique design of two-tone engagement rings has made them slightly more expensive than other vintage diamond rings. However, you can still find two tone engagement rings for cheap and affordable prices at online stores.