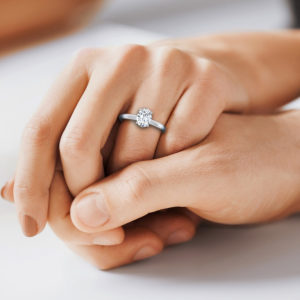 You can buy the solitaire piece in many different settings, and they are as follows.
This diamond ring setting is one that is mount using metal claws or prongs to secure the stone in the ring band. Distinct rings have a distinct number of claws and allow the light to hit the diamond from an array of angles, which enhance the brilliance and shine of the gemstone.
This engagement ring setting is a modern one that uses an elevated collar wrapped around the diamond's rim with metal edging. Diamonds are considered more secure in a bezel set ring than in a prong set counterpart. Therefore, if you lead an active lifestyle, you may want to give preference to the bezel setting.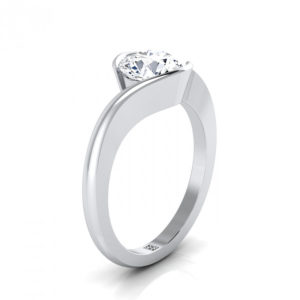 This ring setting is the one where the diamond is secured in place by pressure. The center stone here looks like it is suspended in mid-air or floating. If you are planning to purchase a princess cut solitaire diamond ring for your loved one, then this setting is worth considering for its style quotient especially.