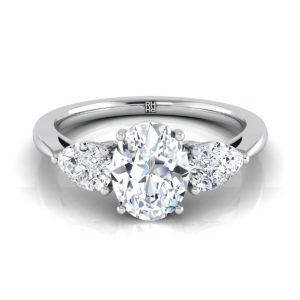 Still, several couples prefer oval-shaped diamond rings to other choices due to their natural elegance and affordability.
The most common and arguably the best ring settings for oval diamonds are bezel and prong settings. The good thing about prong setting is that it leaves a major portion of the stone visible to viewers. This will, in turn, add more elegance and beauty to the fingers of the wearer. However, the major downfall of this diamond setting is that the stones' surface may encounter accidental hits and other issues. This might bend the prongs and loosen the diamonds, which is something most customers wish to avoid.
On the other hand, a bezel diamond setting holds the center stone in place by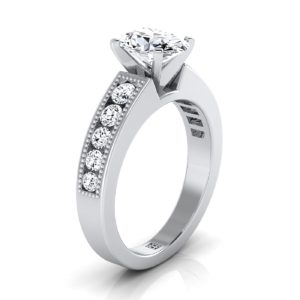 encircling it with the help of a metal band. So if you want to offer greater protection to the surface of your oval diamonds, then it is best to choose the bezel diamond setting over prong diamond setting. Besides, such a setting is perfect for people who lead a hands-on lifestyle.