To halo or not to halo?  That is the question. Do you want your engagement ring to have a delicate frame of diamonds around the center stone or do you prefer the classic look of a solo diamond?  Princess Diana and Princess Kate chose halo rings. Meghan Markle's three stone ring goes without.
To help you decide whether or not a halo engagement ring is right for you, we gathered together some rings with the same size center diamond, both with and without halos and photographed them together on the same finger.
Seeing the styles side-by-side is the perfect way to see why halo rings are so popular with our customers: they do make your diamond look bigger.
To see how much bigger, let's look at two rings with a classic 1.25-carat diamond center, the first without a halo and the one below it with a halo.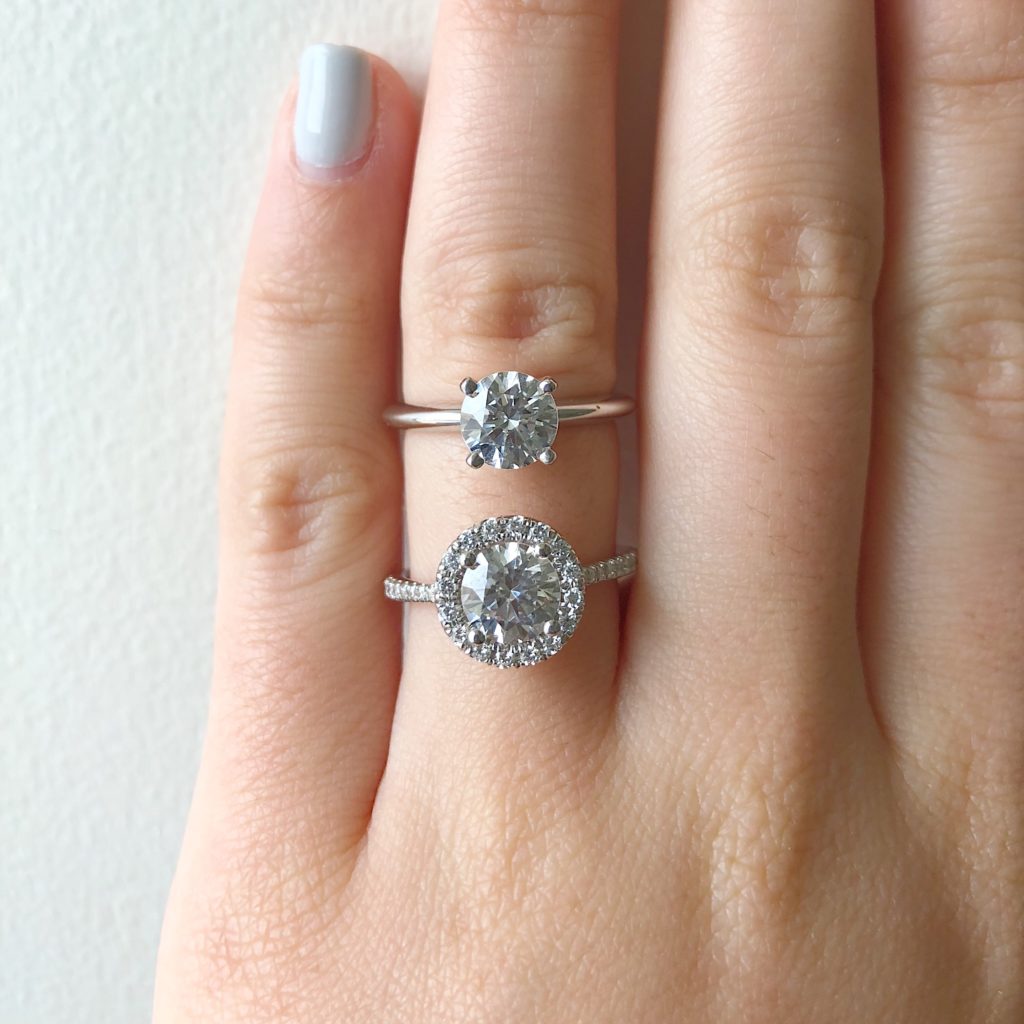 These center diamonds are the same size but they really don't look it do they?  That is the magic of the halo engagement ring.
Now let's look at two two-carat rings. Once again the halo ring looks much larger, even though the halo in this style is more delicate.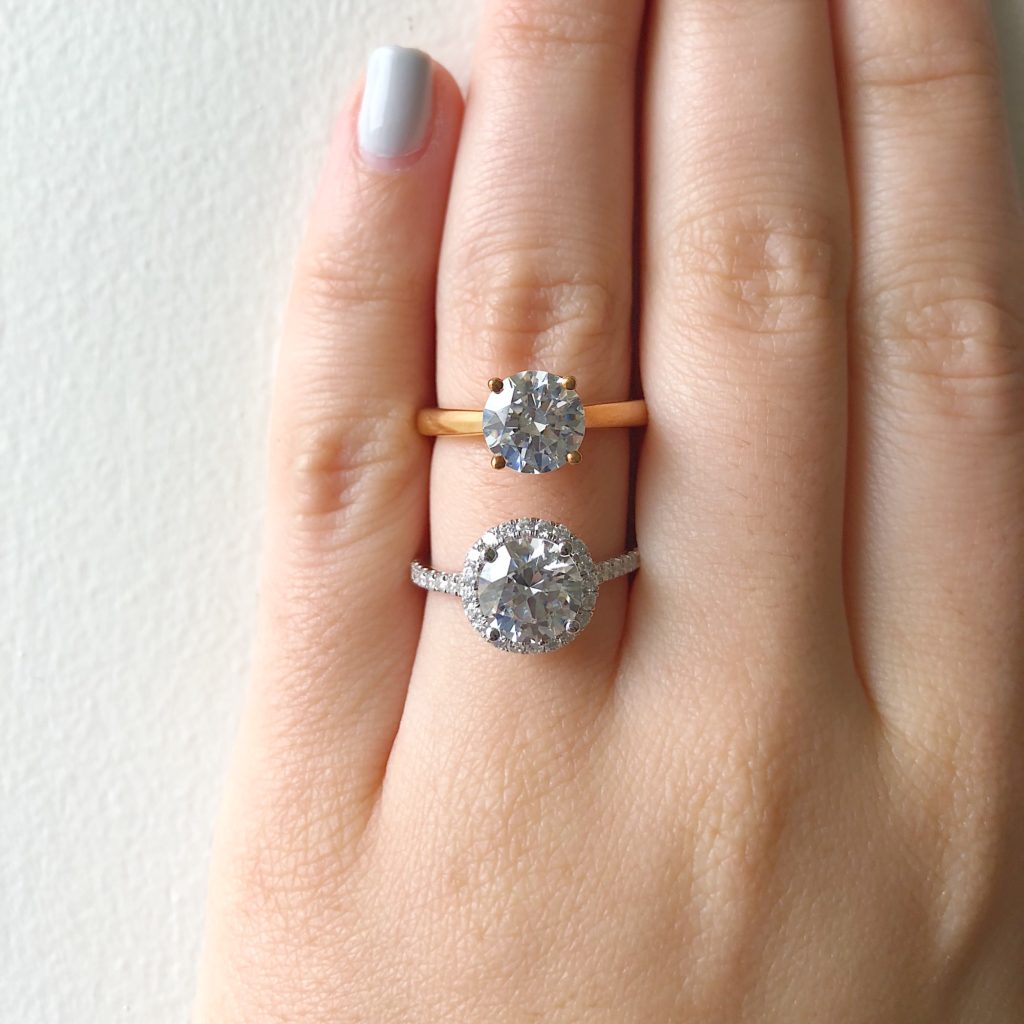 In fact, the halo engagement style's optical illusion is so dramatic, it actually makes a 1.25 carat diamond look larger than a two-carat solitaire engagement ring! Just take a look: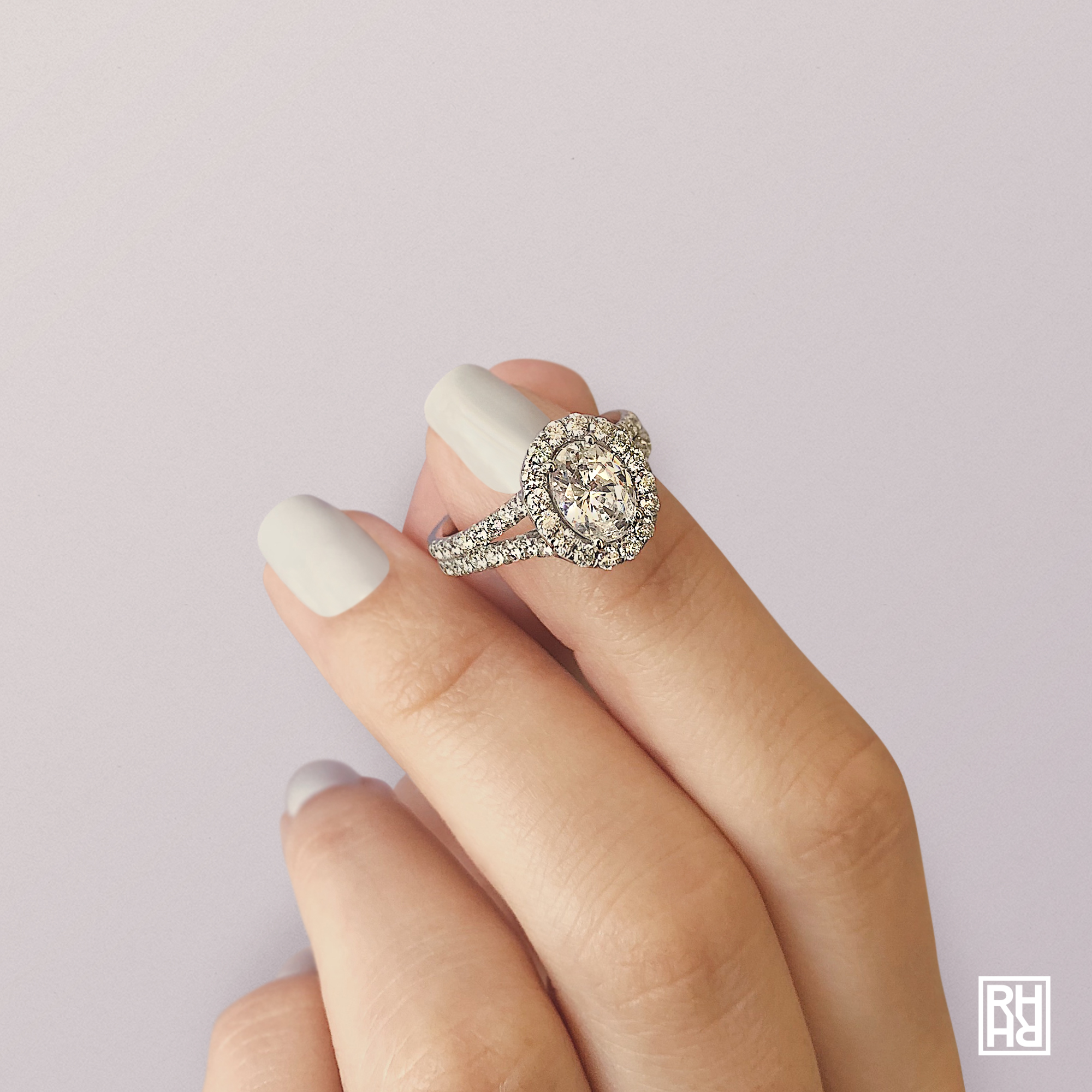 If these images have convinced you that a halo engagement ring is a good idea, your job isn't completely over. There are lots of halo engagement ring styles to choose from: at Rockher we have more than 50 styles of halo engagement rings, including double halo rings, cushion-shaped halo rings and even a scalloped antique-style halo ring.
Just changing the size of the diamonds in the halo or the style of the band will create a different look.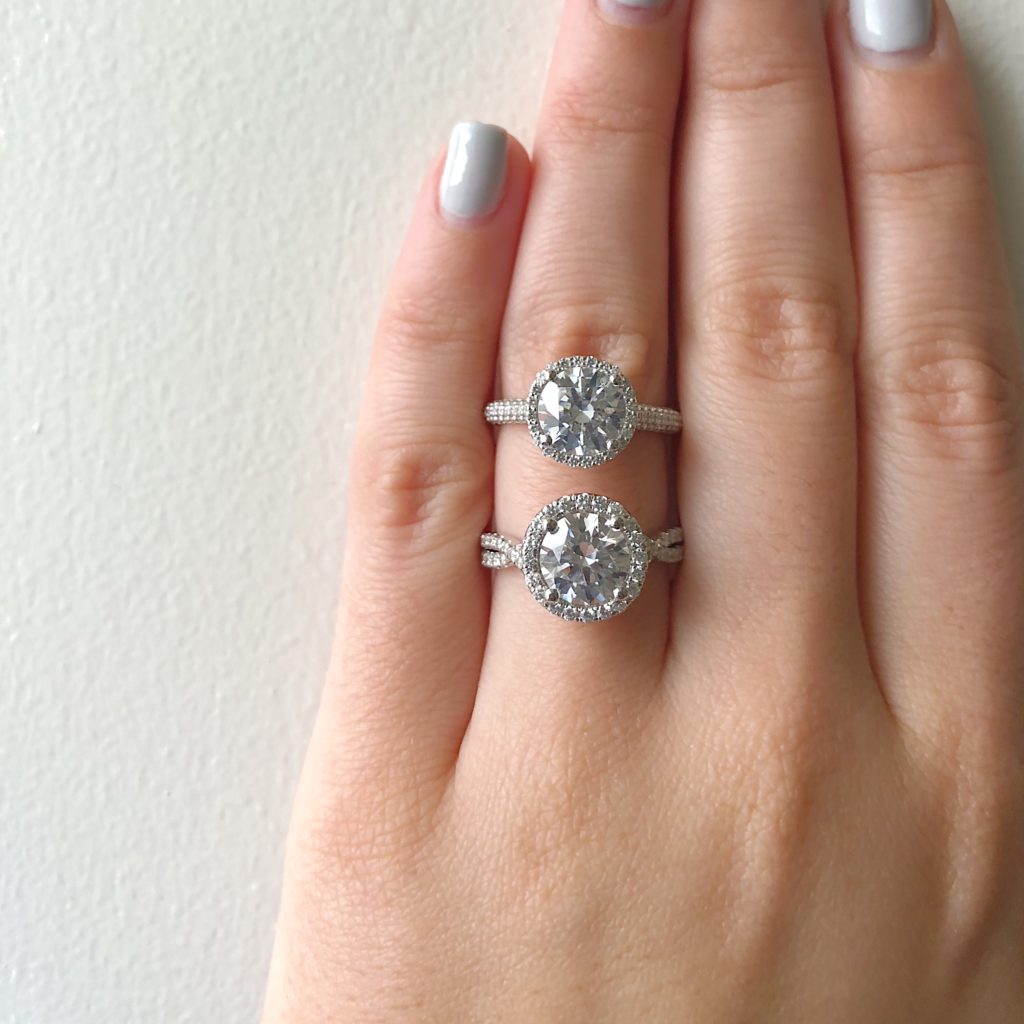 If you are worried that a halo engagement ring isn't unique enough, you can create a custom halo engagement ring with details that are yours alone.
Still not loving the look of a halo but like the idea of more brilliance? Try three-stone engagement rings like Meghan's: the side diamonds will also add to the impact of your center diamond too.