When it comes to choosing the perfect engagement ring, the center diamond may get all the attention but don't forget to sweat the small stuff, the small diamonds.
That means if you choose a beautiful F color center diamond in platinum your engagement ring should be set with have F color pave diamonds too. If you decide on a warm K color center diamond in warm rose gold, your side diamonds should have the same warm hue so they won't clash.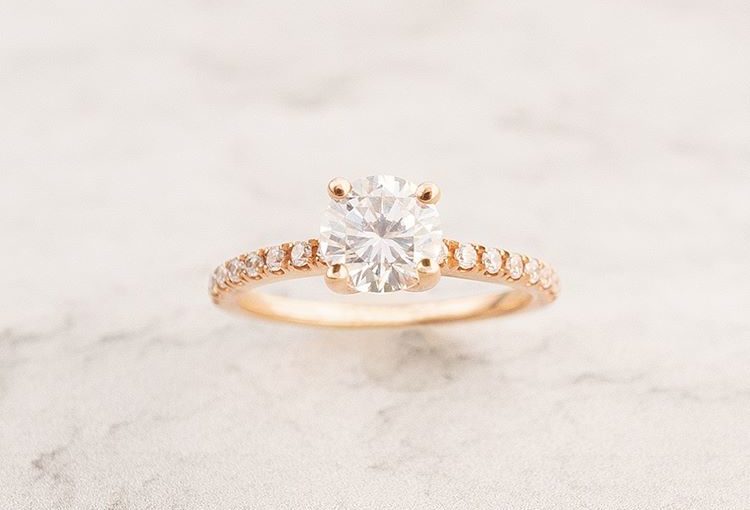 Most online retailers sell off-the-shelf engagement mountings already made in volume overseas with a single diamond quality. That quality may be different than the diamond you've chosen as your center gem. Make sure you ask if the small diamonds in the setting will match the color and clarity of the center diamond.
At RockHer we make each engagement ring we sell from scratch when you order it. It may be a bit slower than our online competition but it's worth it because details matter and making your ring to order means we can pay careful attention to the small things.
That includes the small diamonds! At RockHer we don't have our rings already pave-set so we can choose the perfect diamond color and clarity for your made-to-order ring.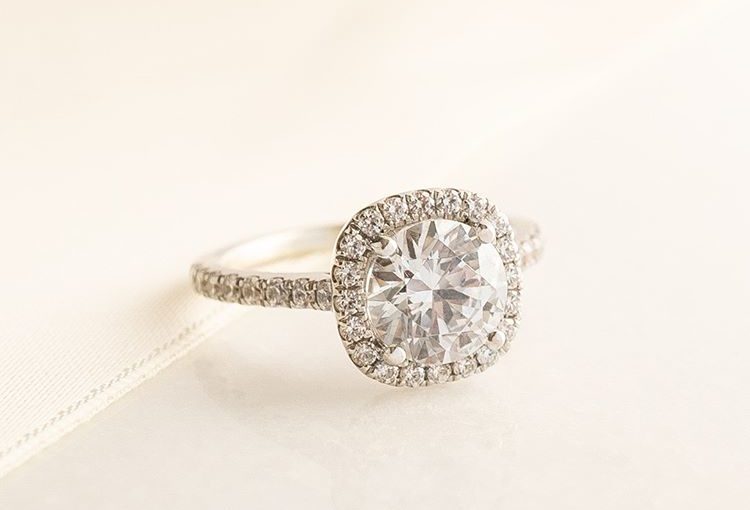 When you choose a diamond and a setting style, our designer goes to the computer and pulls up a three-dimensional CAD model of your ring style. We adjust every detail of the ring to perfectly proportion it to your finger and the size and shape of your center stone.
The prongs are placed at just the right position for the length and width of your gem. The height of the setting is adjusted to your gem's exact depth. The width of the setting is also considered: we make it narrower if you have a small finger and wider if you have a larger finger. Every aspect of the design is balanced to perfectly suit the scale of the gem and your finger. The curve of the band is adjusted and each perfectly matched small diamond perfectly placed along the curve.
That's how we make an engagement ring that doesn't just look good today but last for generations. Your kids will probably fight over it.
We understand that selling mass-produced settings that all have G-H SI1 diamonds in them would be simpler. And making a ring by soldering standard pieces together and sizing it to fit would be easier and faster. But it wouldn't be better. And better is the RockHer way.