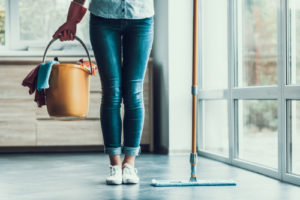 The issue with this is that wearing your ring while you are cleaning the house or when you are showering can bring serious damage to your diamond ring.
You will most probably use a number of cleaning agents and solutions to clean your hand and body when you are in the shower. The chemicals in these cleaning solutions will interact with your ring and affect its natural beauty and elegance. The deadly combination of exfoliants, conditioners, and soaps will create unwanted scratches on your diamond engagement ring. Moreover, your hands may get loose, which means that the ring may accidentally fall off from your fingers.
Similarly, most of us usually use harsh chemical agents when we are cleaning the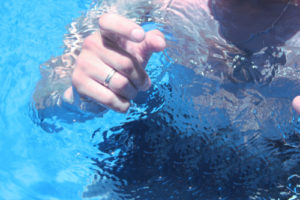 kitchen and bathroom in our house. These chemicals may eventually end up at the surface of your ring and make it look less attractive. In some rare cases, these chemicals might also change the color of the ring.