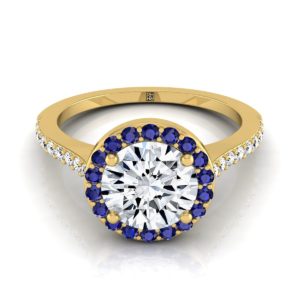 If you desire a wedding band that shimmer and dazzle from each angle of the diamond, chose one with a pave setting.
The diamond paved rings offer top light performance. These engagement rings with diamond accents set together or paved on the metal band offer a dazzling look and create an expanse of light as well as sparkle. The metal beads that hold the accent stones in place are small and are set in between the spaces from each diamond arranged on the ring band.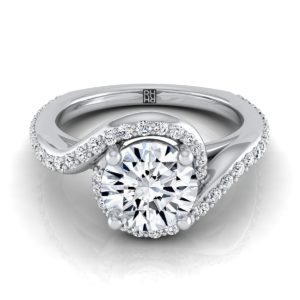 Yet again, the aim of pave setting is to group together diamond accents with least minimum space and reduce the visibility of metal. The smallness of metal beads allows rows of diamond to be placed extremely close to one another, creating more surface area with diamonds. This is what makes pave diamond rings not only sparkly but also easier to clean.
Yet again, if you desire to own pave diamond rings but would wish it to have an extremely delicate appearance, micro pave setting is worth considering for a much-detailed look. Micro pave can be set encircling a centerpiece diamond.