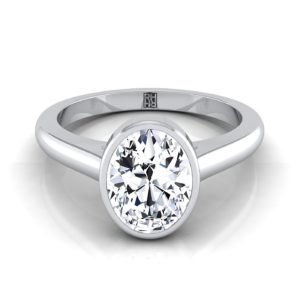 Though it has a few variants, trillion cut diamonds usually have rounded corners as well as slightly curved ends, both of which are of a proportional length. Still, the actual design of the trillion cut diamond was pointed and straight as opposed to curved.
Trillion diamonds are cut from flattened, somewhat triangular-shaped macles. Henceforth, the depth of trillion cut gemstones is usually shallow. Such types of diamond cuts can be classified into two: un-curved and curved. Un-curved trillion cut diamonds are often arranged on the metal bands of engagement rings as diamond accents, while curved gemstones look attractive on a trillion diamond ring style where it is mounted as the center stone.
So, if you want to flaunt wearing a trillion cut diamond ring look for solitaire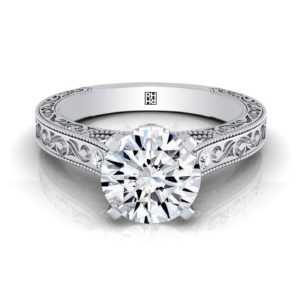 style settings, as that looks more ostentatious than trillion accents. Yet again, it is in the personal choice of the jewelry purchaser to make that decision. One thing is for sure – by gifting a solitaire-like trillion diamond ring, grooms can pour their heart out to their brides and vow to remain a partner for life.