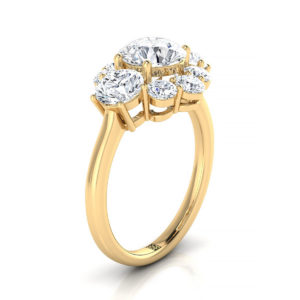 Romantic patterns and feminine designs gained heavy prominence during the Art Deco period. Antique diamond cluster ring designs were one of the popular options at that time. Here, multiple tiny diamonds of similar size are tightly packed at the center of the ring, in order to replicate the visual effect of a huge solitaire. For a seamless appeal, rhodium coated mini-prongs are employed these days to secure the gemstone in place.
Currently, many couples tend to favor buying an antique diamond cluster ring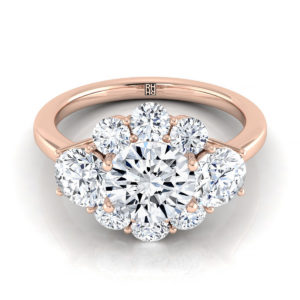 because of its ageless appeal and affordable cost. One of the trendiest designs under this type of antique diamond rings features a floral fantasy. Here, the outer layer of cluster diamonds is secured using a bezel setting. Note that this metal setting is given in such a way that it mimics the outline of flower petals. For a more luxurious option, you could choose pear-shaped diamonds instead of melee diamonds.