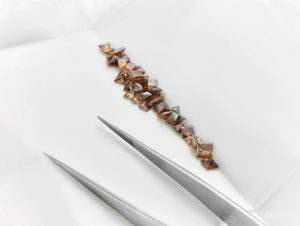 Jewelry marketers give tantalizing nicknames such as "chocolate", "champagne", and "cognac" to brown diamonds. Since brown is equated to the color of the soil, marketers attribute these terms for the colored diamonds to make them more desirable in the minds of consumers. Since nicknames are more tantalizing, this nomenclature sells brown diamond rings in a much better way than a strategy of naming them as they are.
Much like yellowish diamonds, even the brown colored gems can be coupled with white precious metals in order to highlight the champagne-like color. Alternatively, you can choose a rose gold or yellow gold ring setting in order to complement the color of brown diamonds. Aside from the ring setting, even the metal claws can complement or contrast with the color of the gem.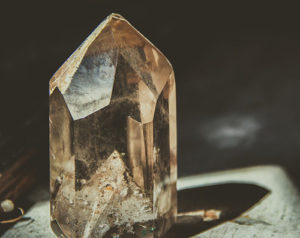 A champagne and white diamond ring with a halo of small diamonds embellished along the ring band will make the brown center stone stand out. The white metal prongs or claws also accentuate the ring's look. On the other hand, a brown diamond set as the center stone coupled with a yellow gold ring band creates a subtle backdrop, while white metal claws and white diamond accent stones give an alluring contrast.