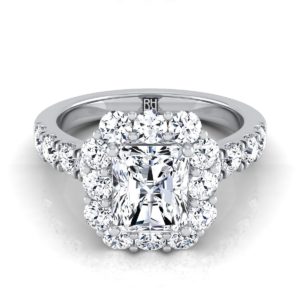 Small round diamonds make for stunning accent stones. This is because the classic round cut makes them an ideal match for most diamond shapes as well as the fact that they can be arranged well in channel, side stone, or three stone setting. You can find small round diamonds in the following nicknames.
Melee diamonds (Weighing generally from 0.08 to 0.18 carats)
Star diamonds (Weighing 0.02 carats or less)
Full cut diamonds (Weighing 0.02 to 0.07 carats)
The most popular style in engagement diamond rings is the solitaire, which can be complemented with different round brilliant stones. Every small round brilliant diamond has 58 facets, which provides more sparkle, pizzazz, and originality to the engagement ring. Even if you were looking for unique round diamond engagement rings, the options are aplenty here.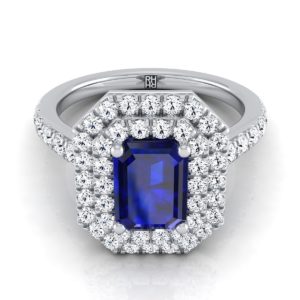 Small round diamond accents on a ring also allows it to be custom designed in order to match the taste and style quotient desired by the wearer. For instance, in channel set rings, smaller round diamonds are arranged in a row along the band for maximum brilliance and to highlight the center stone. Similarly, round diamonds stand out on pave set diamond rings and provide more brilliance, since less of the setting material is used here as opposed to channel setting.