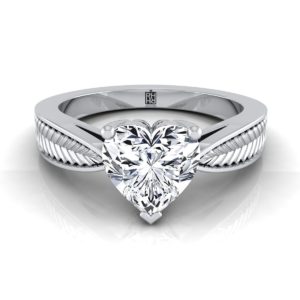 Ever since the comeback of vintage-inspired or Art Deco diamond rings, nature-inspired cuts or designs have been a trend in the gems and jewelry segment. Nature inspired diamonds are not a fresh notion in the industry, but one that reinterprets the designs from the early 1900s.
Art Deco is a period of movement in jewelry, wherein the jewelry designing including that of diamonds incorporated plenty of geometric patterns and detailing. Most diamond designs were centered on Art Deco decorative arts and architecture. For instance, you could find a diamond ring with a step cut pattern that resembles the steps of a temple. Apart from that, unique diamond rings that take cues from the Art Deco period pieces also feature nature-inspired floral patterns and details with a quintessential vintage feel.
Think of a leaf diamond ring, one featuring a center diamond with flower-like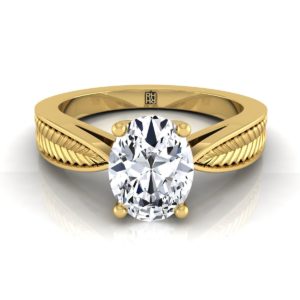 cut, or a ring with another nature-inspired patterning. Leaves and vine work makes the ring a unique jewelry piece with vintage artistry to it. So if you are looking for such kinds of diamond rings to pop the question or mark an anniversary, include the phrase "nature-inspired" in your searches for a unique and elegant diamond ring.