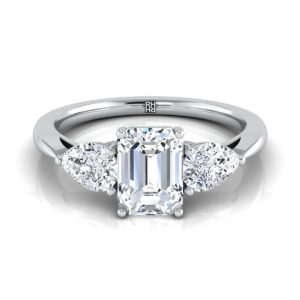 Three stone rings could have diamonds or any other gemstones. The three gemstones could be natural diamonds or lab-created gemstones.
When it features three gems, the center stone is usually bigger than the side stones. The three gemstones stand for the past, present, and future of a relationship. The larger centerpiece diamond stands for a couple's present, while small side stones signify their past and the years to come. That is why jewelry marketers often term them as past present and future rings – signifying diamonds as a timeless token of love and affection.
Diamond rings three stones often feature platinum, yellow gold, and white gold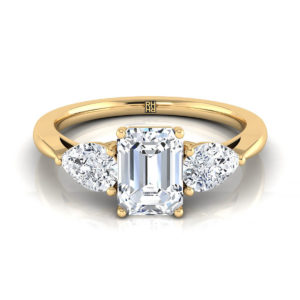 since they are the best metal options today. If you look at these rings closely, all three stones tend to have the same shapes, color and tend to be mounted the exact way. Although, less frequently jewelers swap the color of either the center stone or the side stones. What's more, you can find three stone diamond rings in Art Deco or vintage-inspired designs or patterns too.