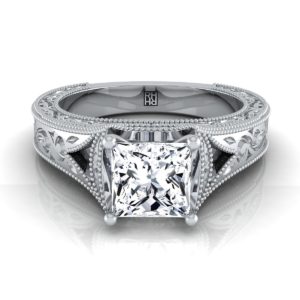 Online shopping options would give you a catalog of unlimited options in diamond engagement rings, and for some, that makes things even more confusing.
So as starters, you should first imagine how the diamond ring would look on the finger of your soon-to-be bride. For instance, a 1-carat diamond ring on the finger will look great on a person with slender and slim body build, especially if it were an oval cut stone. Similarly, those with a curvy body build should go for round cut diamond rings.
A round shaped solitaire stone is the traditionally preferred option in diamond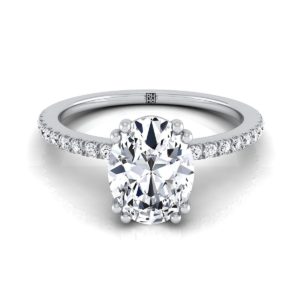 engagement rings, but modern brides also have a liking towards 3 stone and eternity diamond rings. There are even stylish, fancy cuts in diamonds today, such as heart shape, oval, marquise, princess, etc. Therefore, it will be wiser to understand what type of diamond jewelry your woman admires before buying the engagement ring. Here, you can seek help from her friends and family members; however, do make sure that they do not accidentally reveal your plans to her.