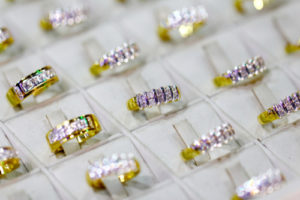 Solitaire diamond rings alone are beautiful, but when accented with rubies they look even more fabulous. If you are planning to buy diamond engagement rings with ruby accents, you can consider one of the splendid designs given below.
Infinite Ring
An infinity ring is a symbol of never-ending love. In this ring design, you can opt for a center stone of your choice and adorn the twisted infinity band with alternate round brilliants and rubies. This type of diamond engagement rings with ruby accents will make one of the best picks for modern brides.
Antique Filigree Ring
It's rare to find someone who does not love vintage diamond rings. The best design here will be to have a center heart cut diamond with ruby accents pave set on either side of a curved metallic line. The antique look can be achieved by having elegant filigree detailing done on the sides of the ring.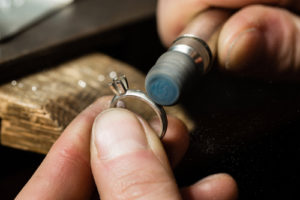 Nature Inspired Ring
What's the best option of an engagement ring for a nature lover if not a nature-inspired ring? This ring style features a round brilliant diamond centerpiece with marquise cut ruby and small round diamonds arranged in a marvelous floral pattern on either side of the center stone.