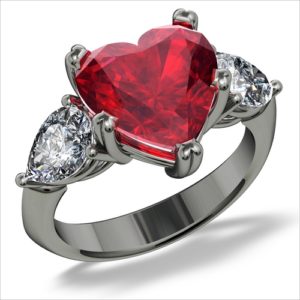 When it comes to precious gemstones, rubies are the second most coveted options after diamonds. This is one of the reasons why many people prefer a diamond and ruby ring for their engagement; it is a jewelry piece that can bring supreme charm and elegance to your finger.
When it comes to the beauty of ruby gemstones, its color intensity and flawlessness are given priority. Usually, people prefer a dark colored ruby stone to pair with their brilliant diamonds instead of its light hued counterparts.
There is a rich history behind ruby stones which makes them an ultimate option for engagement rings. In the olden days, rubies were used to symbolize power and love. Other than that, it is also believed that rubies have many mystical powers such as keeping the wearer in good physical and mental health, offering positive energy, etc.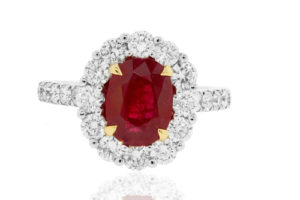 An interesting fact about rubies is that they were used to cure many health issues related to liver, heart, brain, and many more. In fact, powdered rubies were used to cure liver disorders in the thirteenth century. Additionally, it is believed that rubies can restore the youth and vitality of a person and hence, people used to rub these against their skin. These are some of the reasons that make a diamond and ruby ring one of the best options for your engagement.