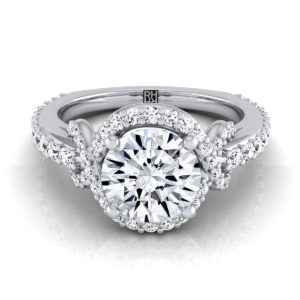 It can be a fun twist when getting hitched to a police officer. It is one way to show that you are proud of the work your partner does in helping keep society safe.
The design closely resembles a handcuff used by police officers, with the only difference being that it does not open and close like the real thing. The similarities even extend to the metal having a keyhole. The center diamond is placed immediately over where the chain links with the second cuff, forming a pair, meaning the stone could be a really big one and still look good. It needs to be held quite closely amidst the two points, so the jeweler would need to be extra careful with the force when making the setting.
With such a theme, it is best to work with your partner when deciding the
particulars. Consider getting a matching men's band in the shape of a handcuff key.