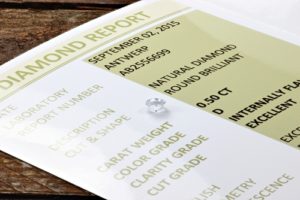 It also lays out the pertinent details regarding your men's diamond eternity ring.
Conflict-free diamonds, while ethically sourced and supplied, are not always certified. The Kimberley Process simply ensures that "blood diamonds" do not enter the mainstream market, but it does not guarantee your stone will have the superior qualities you prefer. A laboratory certificate, on the other hand, can be a reliable document in this regard, laying out the cut, shape, size, clarity, color, and other aspects of the stone it accompanies.
Smaller diamonds, especially those used in cluster rings, are sold without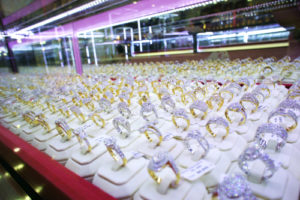 certification. This is because otherwise, it would cost close to what the stone itself is worth. Only those diamonds above a set size are sent in for certification so that the jeweler can expect a tidy profit. So, this does leave the authenticity of suchstones  in question.