There is an art to proposing well that few people master, and since the act itself is a one-off thing, you do not get a second chance. Doing it right means you will have a great story to tell your kids someday because it will hopefully go down as one of the most memorable shared moments with your partner. Wondering about the best way you can give her that 1.2 carat diamond ring you have been carrying around for a close to a month? Try out the following ideas.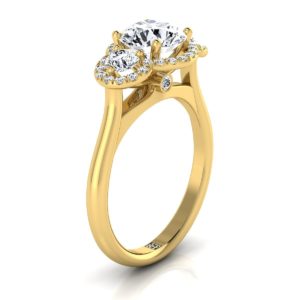 Location and Weather
If you are doing this outside, make sure the weather allows it. Pick a good spot to propose. Do something quirky like chalking the message on a deserted sidewalk. For a flash-mob style proposal, get strangers to cooperate, asking them for help when she is not looking. Bring out the diamond engagement ring when it is time to pop the question.
Romantic Spots in New York
There are many romantic places in New York where you can go down on your knee and ask her to marry you. Assuming she likes being there, you can pick one among Empire State Building, Time Square and Lincoln Center, Brooklyn Bridge, NY Public Library, and Hayden Planetarium.