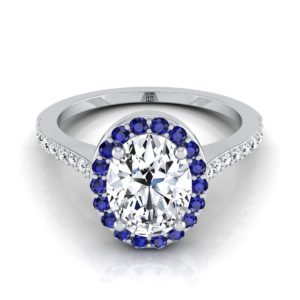 Some of the stylish halo diamond ring designs are given below.
In this design, a round brilliant cut diamond is displayed at the center of an 18k rose gold ring. Additionally, a halo of baguette accents is given all around the diamond ring, as the name indicates. Here, the ring band is also embellished with tiny diamond accents in order to serve up superior bling.
Floral fantasy is one of the most beloved designs among couples because few other settings can create a similar effect. Here, a small round diamond is encircled with teardrop diamond accents in order to replicate a sparkling flower.
This type of option would be perfect for people who prioritize the sparkle and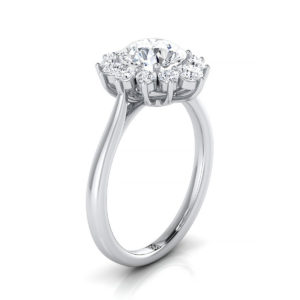 shine factor of their rings. Here, a round brilliant cut diamond is highlighted by placing a double halo of diamonds around it. Additionally, the diamond ring band is paved with multiple layers of tiny diamonds.