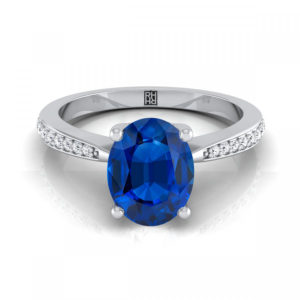 There are solitaire engagement rings featuring melee diamonds pave-set around the ring band. This makes the solitaire design to be the most sold engagement ring style in jewelry stores.
Usually, men who have no idea which engagement ring style to choose for their intended often go for the single stone option. You will not go wrong with it, of course. Yet again, there are solitaire engagement rings with lots of small diamonds paved as well. They can be very small, but provide an elegant and subtle detailing to the ring.
One of the benefits of the pave setting is that it accentuates the center stone of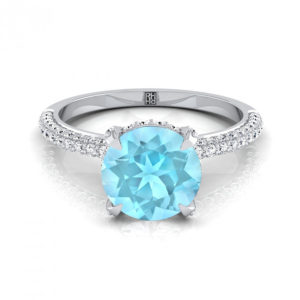 the diamond engagement ring. These small gemstones are basically a pedestal for its centerpiece gem, so it is recommended to go for good quality diamonds when you choose the pave setting.
If you were going for white diamonds, then it would be better to select a white metal band also. Pave set diamonds look wonderful on a platinum band, so that classic combo is sure to delight your ladylove.