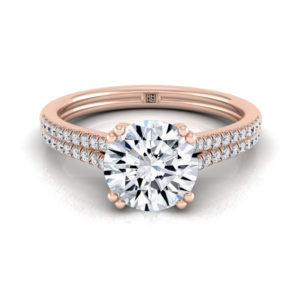 Following are some ways to make your diamond look more appealing to the observer.
A Slimmer Band
Although an optical illusion, this does make the beautiful diamond on your ring look bigger by letting more of the stone extend past the edge of the band. This also saves you money on metal.
Fewer or Slimmer Prongs
The more you cover up a diamond, the smaller it will look, particularly if the prongs used are made of rose or yellow gold. Simply leaving it at four slender prongs is a great way to make the center stone look bigger. If you prefer, choose platinum or white gold for the prongs.
Add a Halo
Adding a halo blurs the edges of the diamond and makes it look bigger. Smaller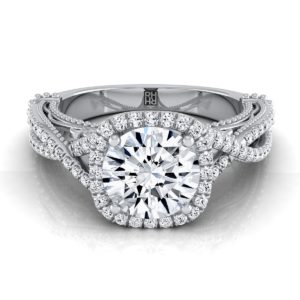 diamonds obviously cost less, which means adding a halo is much better on the wallet than making the center stone bigger. Halos are popular everywhere, so do not hesitate to try this out.