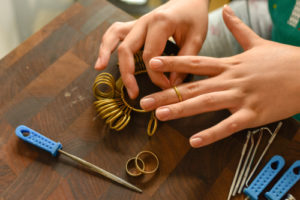 In that regard, the thing that you must give even more importance to is the finger size of your partner.
Sadly, some people overlook this and end up buying a ring that will not even pass the knuckles of their partner's finger. Obviously, this can be really embarrassing, especially when you were planning on proposing in front of a crowd. Luckily, there are numerous ways, in which you can find the exact engagement ring size of your partner.
One of the easiest ways is to do a diamond ring size comparison; that is, seek help from your friends whose fingers look exactly the same as that of your partner's. However, this might not be that effective because any small change in the texture of their fingers can change the entire result.
A better way would be to take an old diamond ring of your partner and get its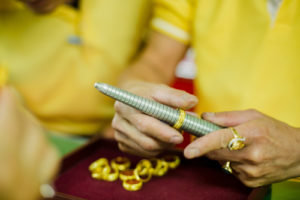 size measured. Alternately, you can look for the diamond ring markings on the inner band of her diamond to get its exact size. Yet again, make sure that the ring is relatively new so that you do not get her something that she cannot wear anymore.