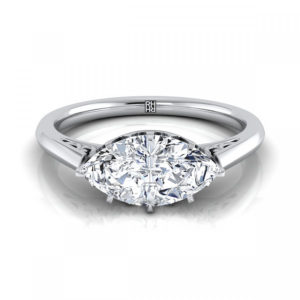 If that seems a bit high to you, below are two useful tips with which you can be sure that you get the best bang for your bucks.
Choose a Strategic Setting
The key to choosing low price engagement diamond rings is the strategic setting. It is true that no one will be interested in compromising on the sparkle of their diamond engagement rings. Luckily, you can get the best diamond at an affordable price range by choosing your diamond ring settings wisely. Note that settings such as halo, cluster, pave, three stone, illusion, etc., will be cheaper and visually appealing when compared to a solitaire diamond ring of similar carat weight.
Consider Prongs
Another important thing that may affect your overall diamond cost is the amount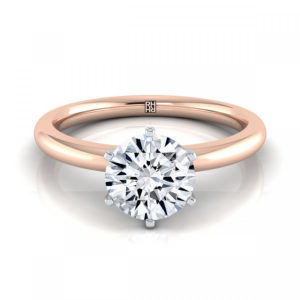 of metal used in the design. If you are looking for affordable diamond ring options, it will be ideal to go with the traditional four-prong setting rather than bezel or channel diamond ring settings that require more metal coverage. Plus, this will be a great option to highlight the diamond as well as the silhouette of your gemstone to the fullest.